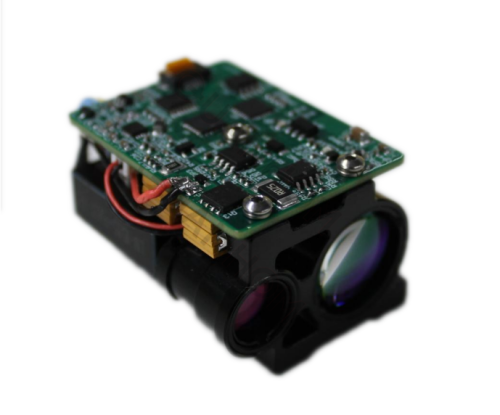 Laser Range Finder ≤55mm×42mm×35mm/≤60g LRF G1535 2S
Item specifics
Power Supply

9V-16V(customizable)
Repetition rates

1-10Hz(adjustable)
Operating Temperature

-40℃-+65℃
Description

Specification
download file
FAQ
video
application
Performance

Continuous ranging frequancy

Wavelength


Laser divergence angle


Accurate measurement speed

Operating temperature

-40℃~+65℃


Product weight

Product size [mm]

Power supply


Power consumption


Average power consumption≤1.5W (working at 1Hz), peak power consumption≤5W
| | | |
| --- | --- | --- |
| file name | type | download |
| | PDF format | |
- Why the lens autofocus is not clear?

For example, there are many different reasons why the lens autofocus is not clear, which can be
1. During the process, above, the moving target of the screen (the lens can be 1/3) focused;
2. The lens has been used for a long time, and the parameters of the drive, CAM and other transmission boards are not clear, and the lens can be adjusted or controlled by the module, and the clarity of the lens;
3. Hardware problems, such as utensils not working, replace the hardware that does not work.
- Why cannot connect the lens control board or module to the computer?

There are many reasons why the lens board and the computer cannot be connected. Please note that you can check them all:
1. Replacing the USB may not interface with the data cable;
2. The replacement of the data cable may be because the data cable is not connected to the computer or the wrong data cable is selected;
3. Confirm the conjecture of the module or the control board, and the possible conjecture is loose;
4. Module or control board hardware problem, replace the hardware.