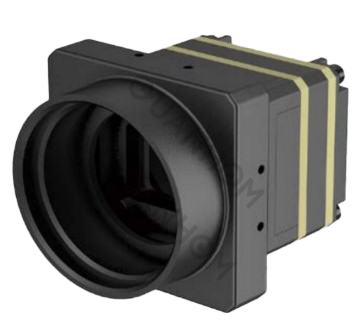 Mini Infrared Thermal Camera Module丨640*512 12μm
Item specifics
Detector Type

Uncooled focal plane
Pixel Pitch

12μm x 12μm
Resolution

640x512
Size

24x 24x 35mm
Description

Specifications
Download file
FAQ
Video
Applications
Detctor Parameters

Resolution

640*512

Pixel Pitch

Wavelength

8-14μm

Storage Temperature

Image Parameters

Background correction

Shutter correction techniue

Brightness/ Contrast adjustment

Black hot, White-hot, Red hot, Fusion


8-bit BT.656 / 14-bit RAW + YUV

(ITH6412Mini-D)

CVBS (ITH6412Mini-S)
Interface

Communication interface

UART interface

0.39" OLED 1024x768 ( ITH6212Mini-S)

Support( spare)

Others

Power

DC2.5V-DC5.5V

Power consumption


< 1W

Vibration shock grade


750g/ 1ms


Size


24x 24x 35 mm
- What is the difference between ITH6412Mini and other Infrared Thermal Camera module?

1. ITH6412Mini supports OLED drivers.
2. It supports external keyboards.
3. It supports menu options.
4. Have no auto focus function.
- What are the main application scenarios of this thermal Image Core? Which lenses can be matched?

1. The Infrared thermal imaging camera of ITH6412Mini is mainly used for outdoor observation machines, UAV, etc.
2. Many models of lenses can match this module,such as athermalized infrared lenses and manual infrared lenses.