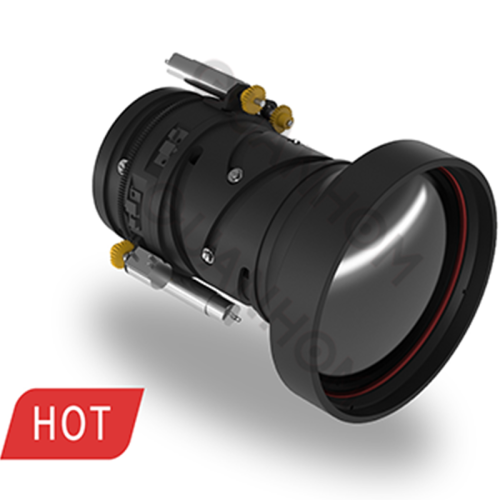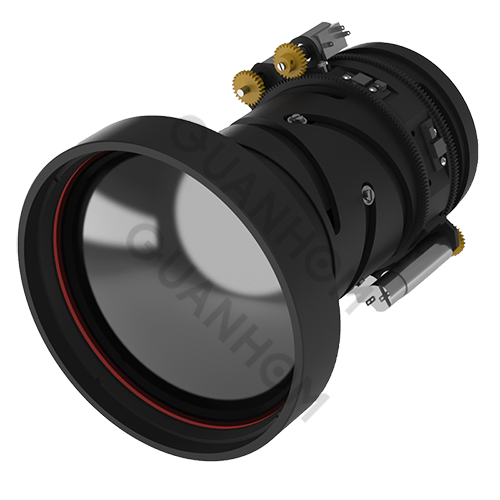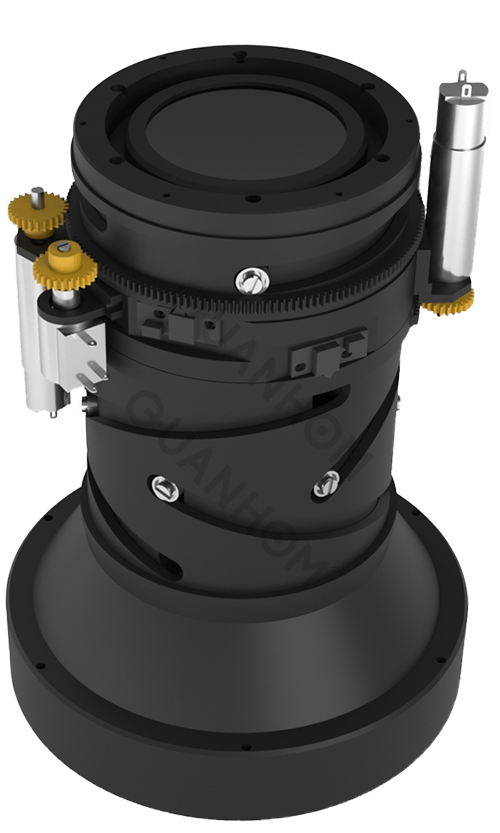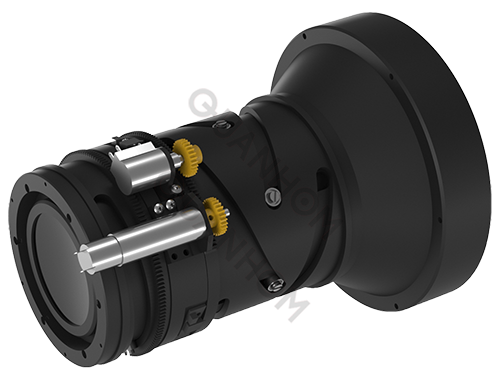 IR Zoom Lens 25-125mm f/0.8-1.2
Item specifics
LWIR Lens

25-125mm f/0.8-1.2
Applications

Security and Surveillance
Mechanical Interface

Thread
Focal Length

25-125mm
Description

Specifications
Detail image
Download file
FAQ
Video
Applications
| | | | | | | | | |
| --- | --- | --- | --- | --- | --- | --- | --- | --- |
| HFOV | 160x120 | 320x240 | 336x256 | 384x288 | 640x480 | 640x512 | 1024x768 | 1280x1024 |
| 25μm | 1.8°-9.1° | 3.7°-18.2° | 3.8°-19.1° | 4.4°-21.7° | / | / | / | / |
| 17μm | 1.2°-6.2° | 2.5°-12.4° | 2.6°-13° | 3°-14.9° | 5°-24.6° | 5°-24.6° | / | / |
| 12μm | 0.9°-4.4° | 1.8°-8.8° | 1.8°-9.2° | 2.1°-10.5° | 3.5°-17.5° | 3.5°-17.5° | / | / |
Optical

Focal Length[mm]

25-125

F/#

0.8-1.2

Wavelength

8-12μm
Mechanical

Motorized

Weight
Electrical & Communications

Power Input

Communications

NA
Environmental

Operating Temperature

Storage Temperature


External Coating

DLC

Front Element Sealing

IP67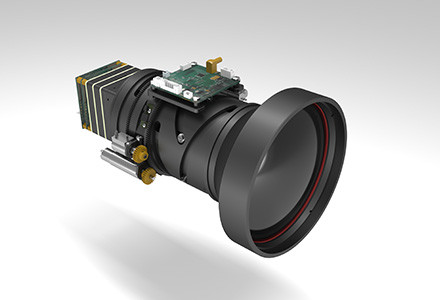 GCZ525-Main Picture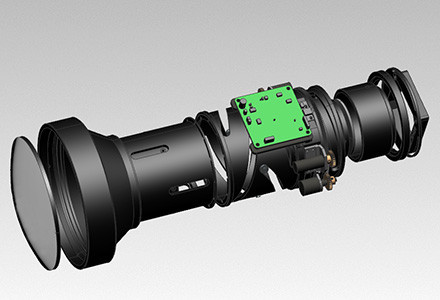 GCZ52512D exploded view
| | | |
| --- | --- | --- |
| file name | type | download |
| | PDF | |
GCZ52512D has several control schemes, what are the advantages respectively?

There are two control schemes, one is cores control and the other is external circuit board control.
Cores control: No extra hardware is required to control the lens.
External circuit board control: Based on controlling the automatic focus of the lens, it can also modify some parameters to improve the effectiveness of the automatic focus, and the additional control panel can have more control schemes.
Is a potentiometer necessary for this lens?

The potentiometer is used for position feedback, which is essential for autofocus. Therefore, we must find something that can replace the potentiometer. For example, the encoder motor can also save space and improve the beauty of the lens, but the cost is higher than the potentiometer, and some cores are incompatible with the encoder motor, which requires an additional control board.